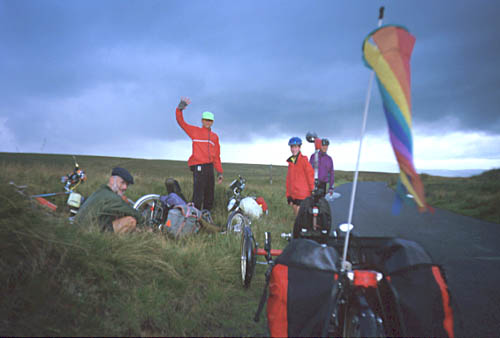 The 2000 Tour by Tandem Trike
Summer 2000: I cycled with a bunch of friends from York, to Leicester to see Spokesfest, then over the Pennines to Lancaster and Cyclefest, and then headed off back to York. Most of the time I pedalled the tandem on my own...
I've put together a few photos to document the journey: there are three pages, each containing about 400k of images.
Page 2: Leicester to Lancaster