Number 2 trailer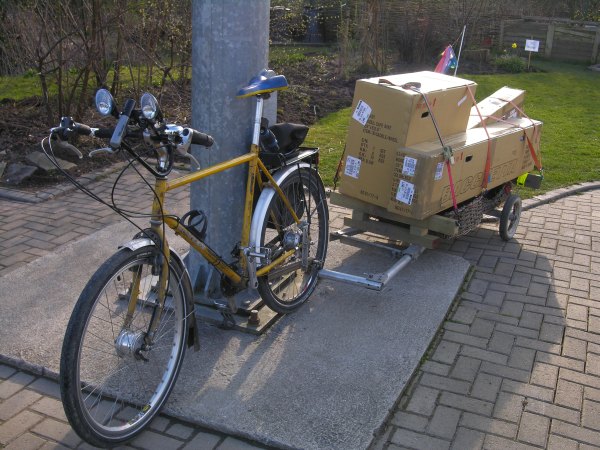 This is the second trailer I've made, the first being shown here. See also my third trailer design.
This second one was made with aluminium extrusions from a scrapyard, old wheelchair wheels and, the most expensive bit, lots of stainless steel bolts.
The hitch is just some aluminium square section rod cut up with a hacksaw and drilled 8mm, and with stainless steel bolts through it. It's supported by a structure rather messily clamped to the bike frame and anchored on an unused U-brake boss this frame happens to have: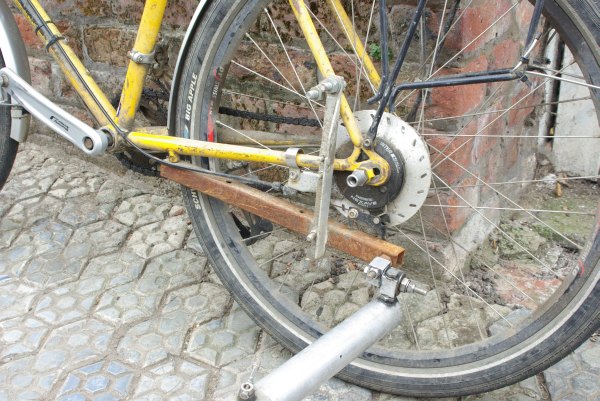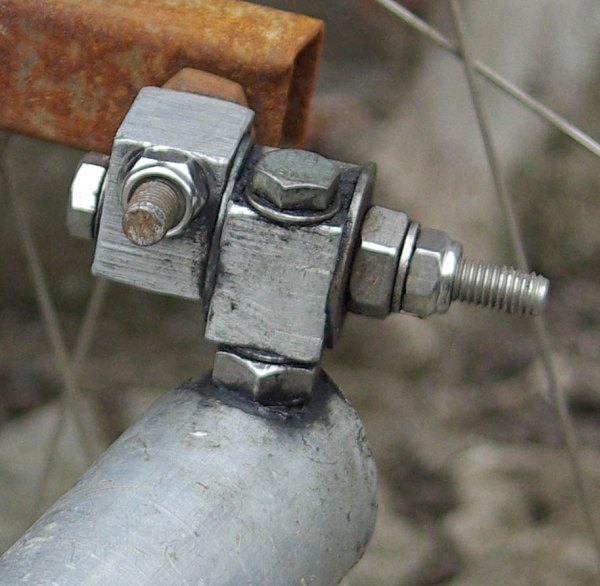 The hitch lets you lean the bike right over to the left for stable loading: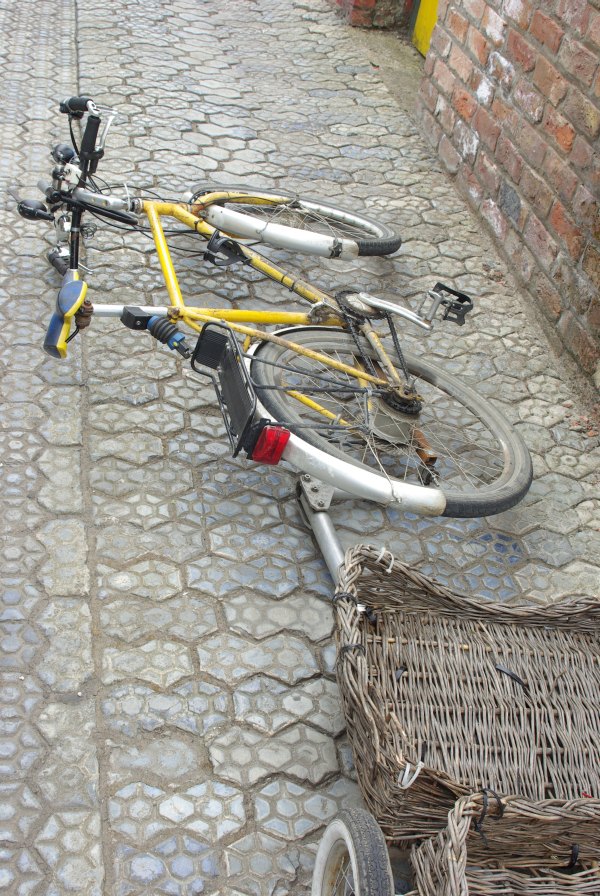 Leaning to the right is not so good - the drawbar can hit the spokes.
The other main feature on this trailer is that it folds/separates down to essentially 'flat pack' components. Here's some older images showing the folding and details of construction.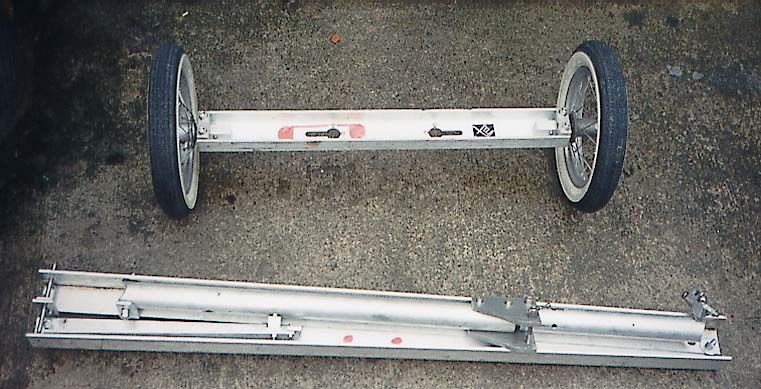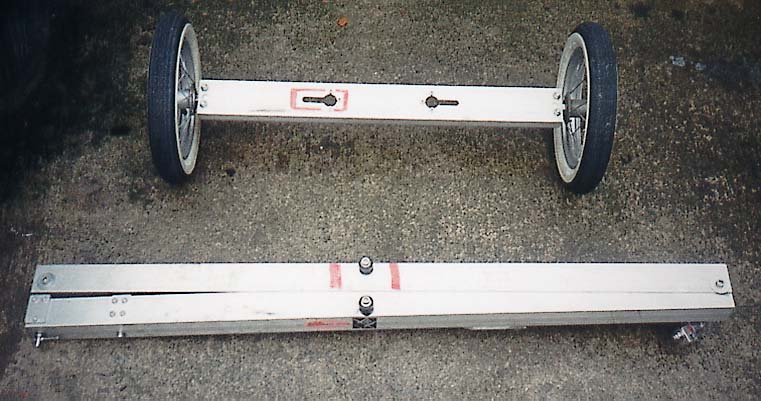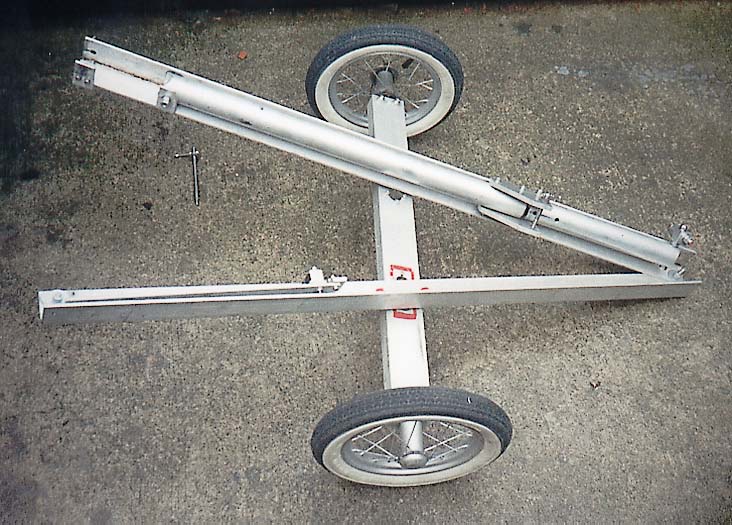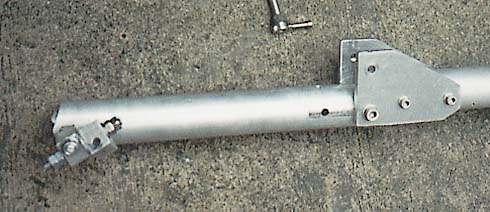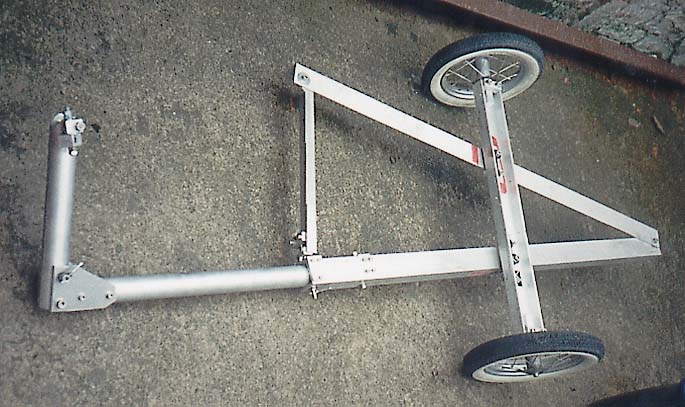 After a while it became apparent that I really needed a longer trailer, so the chassis was crudely extended by adding on a plank of wood, which held the rear axle assembly. I also added wood front and rear to support long loads over the level of the wheels. This can be seen in several of the 'loads carried' shots below.
Loads carried gallery: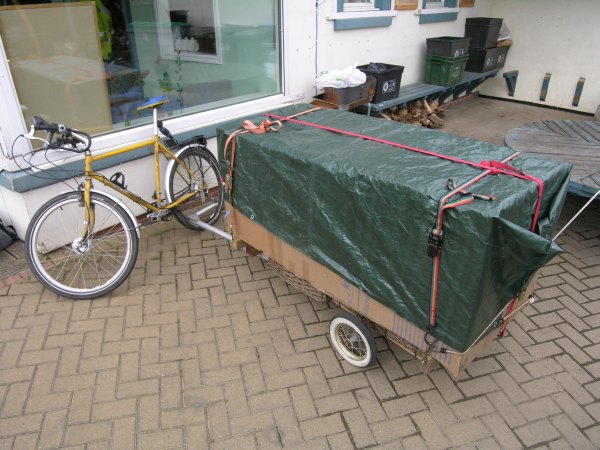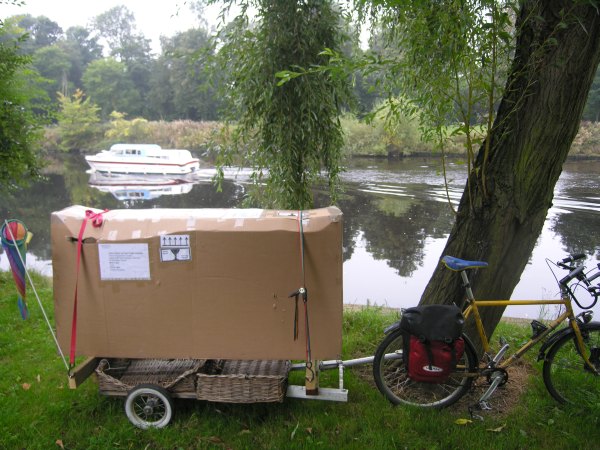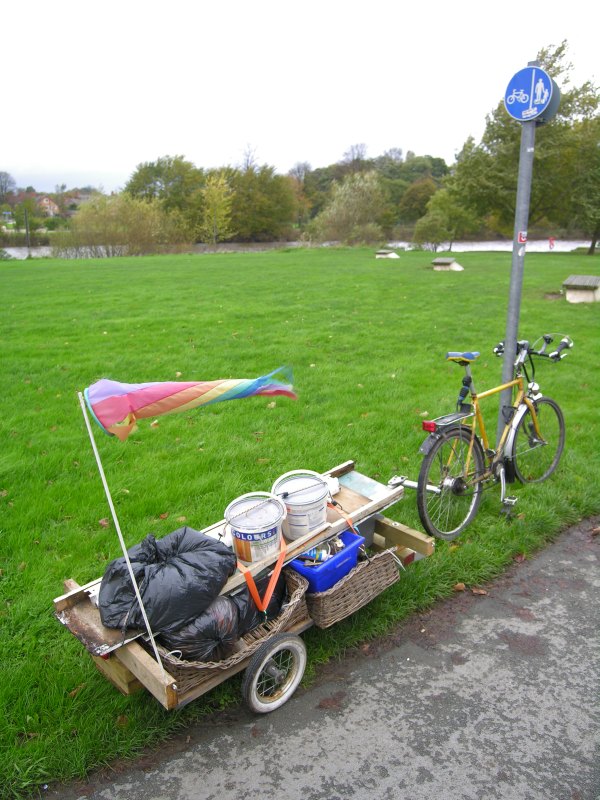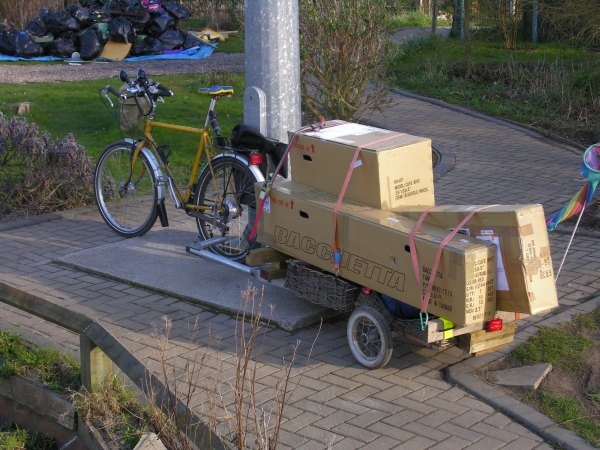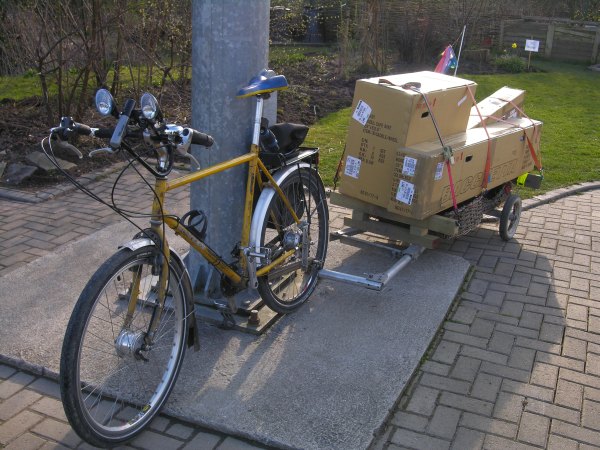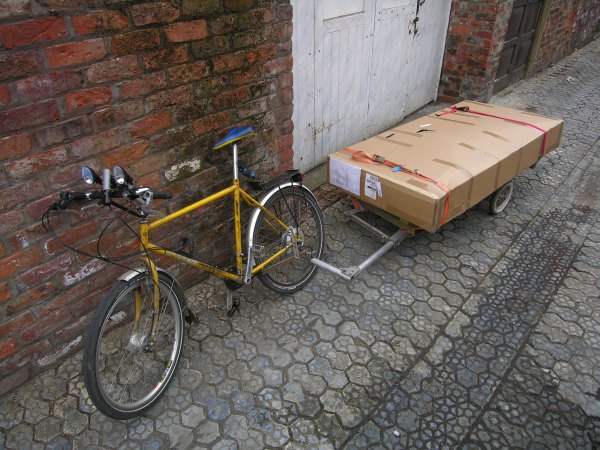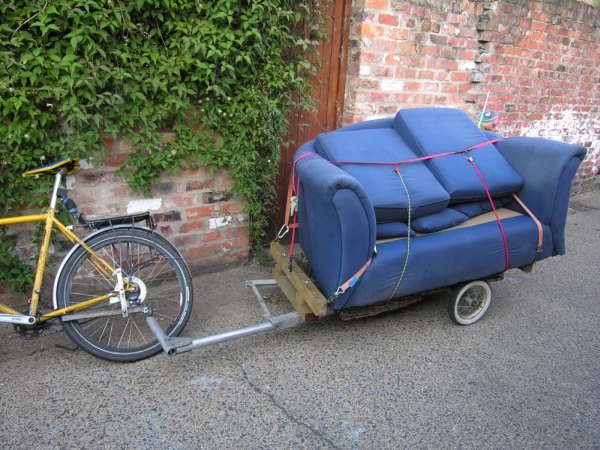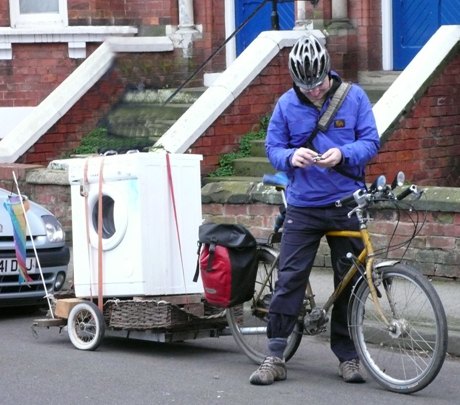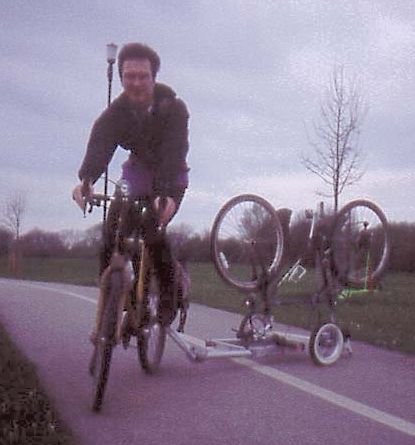 Back to Misc